Menu
Main Menu At the White Hart
Lunch
Lunch Menu At the White Hart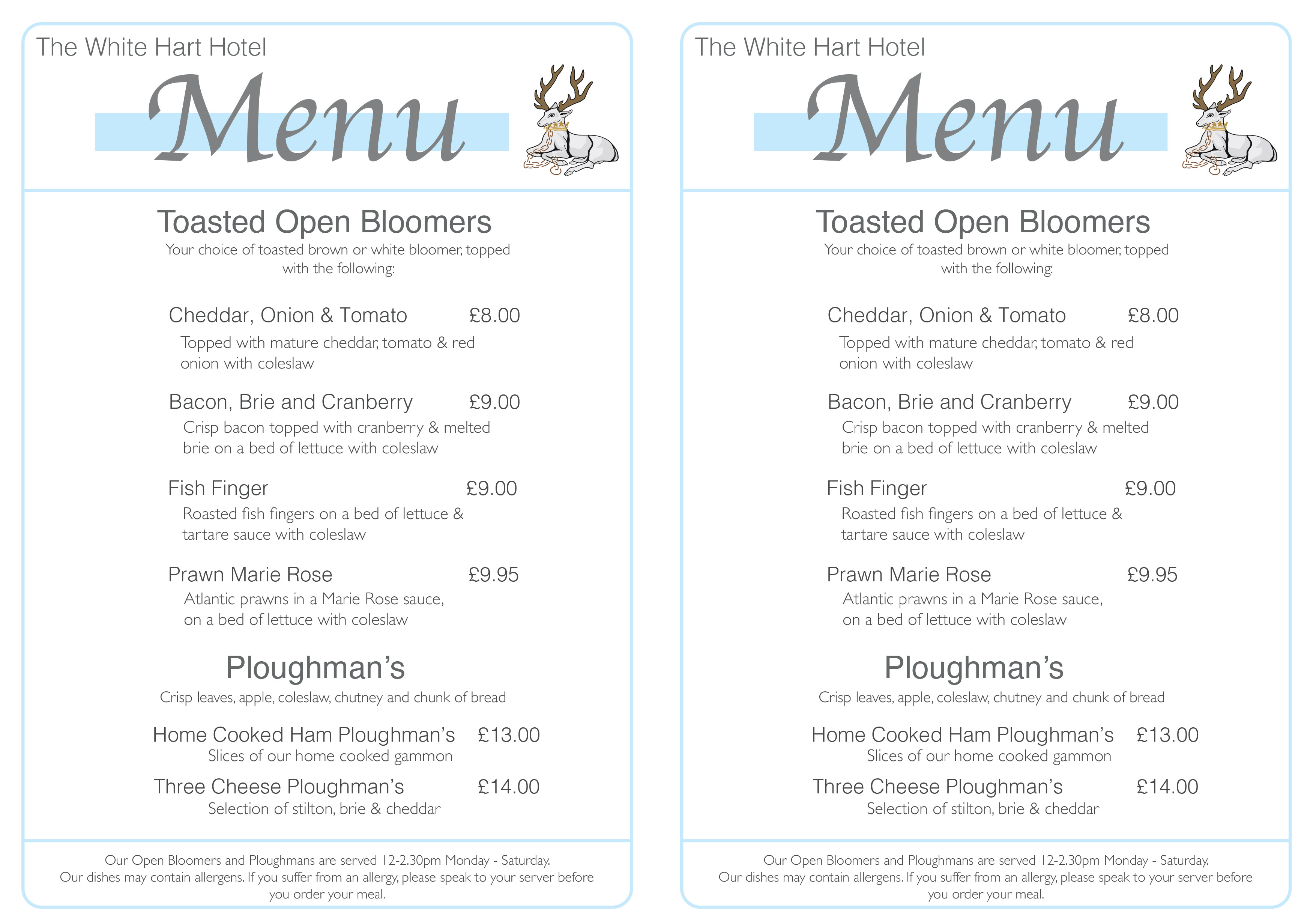 Download Lunch Menu PDF
We're delighted to welcome you all back into The White Hart from the 17th May

To comply with "Gospel according to Boris, Chris & Pat", we have introduced a few changes for the safety of you, our guests, and our staff.

If you would like to book a table (inside or out) please contact us via: messenger, social media, phone call or email, letting us know what time you'd like to arrive, and, how many will be in your group (max 6 per group).

When you arrive we will greet and show you to your table, explain the ordering system ( Yes we have joined the 21st century- you will be able to order your favourite chargrilled homemade burger & pint from your phone anywhere on the premises and we'll deliver it to your table.

Oops, there's always a formal bit:
We have plenty of hand sanitising stations for your use (Sorry, its only 80% alcohol – not quite Poiteen).
We have introduced measures to ensure safe social distancing. (signage & partitions, do's and don'ts, etc).
We are taking card payment only (The que outside the bank is soooo long)
On arrival we will ask for your contact details (NHS, Track & Trace requirement)
We promise to never use your details for marketing purposes, or to phone you for a chat whilst on holidays in India/Africa/Asia/London.
We look forward to seeing you all again soon.
Stay Safe,
John
PS, if the technology crashes/slow to respond, out tech dept (the kids) will be on hand to resolve any issues


See MENU & Order